Dr. Helmut Gassel
Chief Marketing Officer (CMO)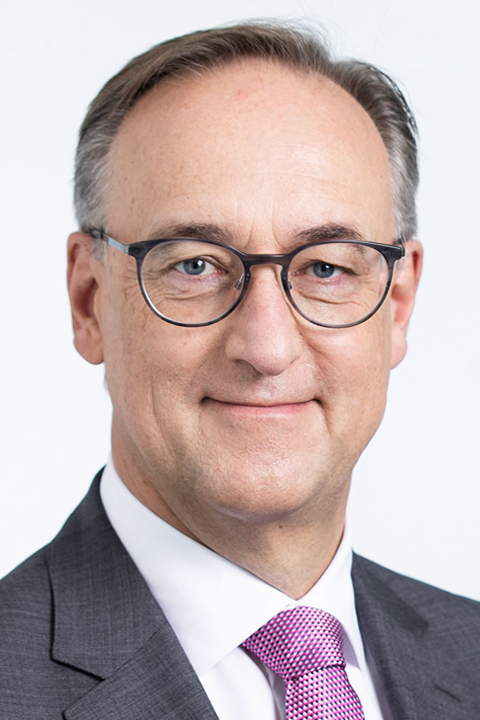 Helmut Gassel has been a member of the Management Board and Chief Marketing Officer of Infineon Technologies AG since 2016 (mandated until 30 June 2024).
Helmut Gassel was born in 1964 in Dortmund, Germany.
He holds a Diploma in Physics from the Ruhr-University in Bochum, Germany. He received his PhD in Electrical Engineering from the University Duisburg, Germany.
He joined Infineon (Siemens AG until 1999) in 1995.
Positions within the company
| | |
| --- | --- |
| Since 2016 | Member of the Management Board and Chief Marketing Officer, responsible for Sales & Marketing, Regions, Strategy Development, Mergers & Acquisitions and Intellectual Property |
| 2012 | Division President Industrial Power Control |
| 2008 | Division President Chip Card & Security |
| 2006 | Head of the Chip Card & Security ICs Business Unit with global business responsibility |
| 2002 | Head of Global Marketing and Application Technology for power semiconductors in automotive electronics |
| 1999 | Head of Marketing for power semiconductors for automotive electronics in North America, Detroit, MI, USA |
| 1995 | Project and Group Leader in power components development in Munich |
Further positions
| | |
| --- | --- |
| 1990 | Project Manager at the Fraunhofer Institute for Microelectronic Circuits and Systems in Duisburg |
Membership of Supervisory Boards and governing bodies of domestic and foreign companies
Member of the Board of Directors
Infineon Technologies Asia Pacific Pte., Ltd., Singapore (Chairman) (group mandate, not listed)
Infineon Technologies Japan K.K., Tokyo, Japan (group mandate, not listed)
Infineon Technologies China Co., Ltd., Shanghai, People's Republic of China (group mandate, not listed)
Infineon Technologies Americas Corp., Wilmington, Delaware, USA (Chairman) (group mandate, not listed)