Development Tooling - Transmitter
Highlights
SmartLEWIS TX – TDA5150 Evaluation Kit
The TDA5150 Evaluation Kit consist of a TDA5150 based RF board and a System Interface Board for PC connection. Powerful Software Tools with graphical user interface (GUI) enables easy configuration of the multi-channel transmitter and supports your wireless control application development.

Features of the TDA5150 Evaluation Kit:
Dedicated RF Boards depending on frequency band and output power setting
Antenna included
Communication Software for PC
TDA5150 Evaluation Board design documentation (schematics, eBOM, Gerber, PCB layout, …)
Standard TX and RX Evaluation Kits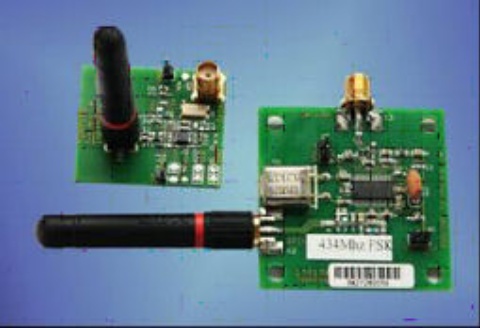 For the standard Transmitter products TDA/TDK51xx and TDA71xx Infineon offers a wide range of evaluation kits depending on the product variant and the required frequency band. The evaluation kit is always a receiver-transmitter combo evaluation kit, to enable easy product testing and application development.
Features of the Standard TX Evaluation Kit:
Transmitter RF board
Corresponding Receiver RF board
Antennas included
Note: the picture shows the latest TDA7200-TDA7100 evaluation kit. Different boards and features apply to other product variants.