Überblick
Reference board for efficient control of rotary fridge compressor drives powered by motor control IC IMC101T and CIPOS™ Micro 600 V
The REF_Fridge_C101T_IM231 is a ready-to-use reference board designed for refrigerator compressors.It demonstrates an Infineon solution in combination with CIPOS™ Micro Pro IPM IM231-L6S1B, digital motor control IC (iMOTION™) IMC101T-T038 and linear voltage regulator.
The design can easily be copied to a final mass-production application board, and therefore has a fast time to market.
Zusammenfassung der Merkmale
CIPOS™ Micro Pro IPM based on low VCE(sat) TRENCHSTOP™ IGBT6
Accurate overcurrent protection (±5%)
Built-in temperature sensor
Motor power rating up to 400 W at 10 kHz
Motion control engine as ready-to-use controller solution for sensorless and Hall-sensor motor drives
Field-oriented control (FOC) for permanent magnet synchronous motor (PMSM/BLDC)
Current sensing via single shunt or leg shunt
Class B pre-certification (IEC60335) for MCE2.0 firmware
Vorteile
High integration solution featuring IM231-L6S1B with built in overcurrent protection and UL certified temperature sensor
Turnkey solution featuring IMC101T-T038 with high speed accuracy of +/- 0.6% and vibration suppression with torque compensation
Similar boards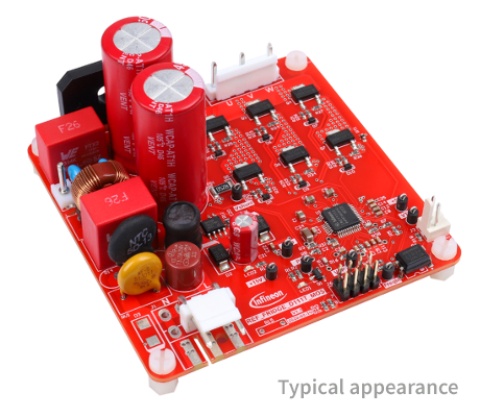 The Reference board REF_FRIDGE_C101T_6ED for efficient control of rotary fridge compressor drives powered by IMC101T motor control IC, 600 V SOI three-phase gate driver and 600V RC-D2 IGBT.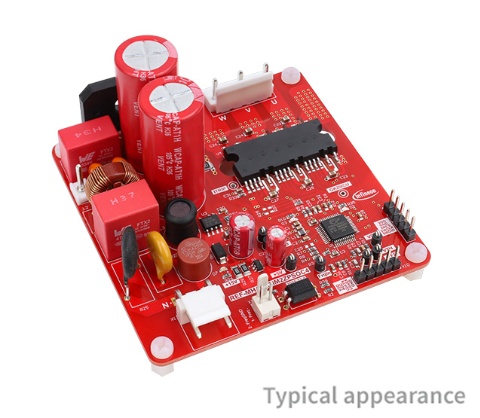 REF-MHA0K2IM2ZPSOC4 is a motor drive reference design for rotary fridge compressors with a CIPOS™ Micro 600 V, 6 A three-phase intelligent power module (IM231-L6S1B), a PSoC 4100S controller (CY8C4146AZI-S423) and a low dropout voltage regulator (TLE4294G V50)