Überblick
Reference board for efficient control of rotary fridge compressor drives powered by IMC101T motor control IC, 600 V SOI three-phase and 600 V RC-D2 IGBT
The REF_Fridge_C101T_6ED is a ready-to-use reference board designed for refrigerator compressors. It demonstrates a one-stop shop Infineon solution, including 600 V three-phase gate driver IC 6EDL04I06PT, 600 V RC-D2 IGBT IKD04N60RC2, digital motor control IC iMOTION™ IMC101T-T038 and linear voltage regulators IFX54211MB V33.
This discrete solution with combination of our gate driver, IGBT and motor control IC offers maximum layout and design flexibility, e.g. for multi-platform use for different power levels.
The design can easily be copied to a final mass-production application board, and therefore has a fast time to market.
It can be interfaced through iMOTION™ Link. This tool is designed to program and debug different series of iMOTION™ motor control ICs. It is essential for tuning your motor control system.
Zusammenfassung der Merkmale
6EDL04I06PT: EiceDRIVER™ Compact - 600 V full-bridge three-phase gate driver IC for MOS-transistors or IGBTs in PG-DSO-28 package with LS-SOI technology
iMOTION™ IMC101T-T038 : Motion control engine as ready-to-use controller solution for sensorless and Hall-sensor motor drives
IKD04N60RC2: 600 V, 4 A IGBT Discrete with Reverse Conducting Drive 2-diode in TO-252 package with improved performance, controllability and reliability
Vorteile
Field-proven turnkey iMOTION™ sensorless FOC solution, plus optional PFC control
Optimized for Full load operation & EMI performance
Ease of use with graphical user interface (GUI)
Pre-tested reference design can be fully re-used for customization
Similar boards
The reference board REF_FRIDGE_C101T_IM231 featuring IMC101T-T038 motor control IC and IM231-L6S1B CIPOS™ Micro is a highly-integrated turnkey solution for low power compressors with high efficiency, accurate speed control and vibration suppression.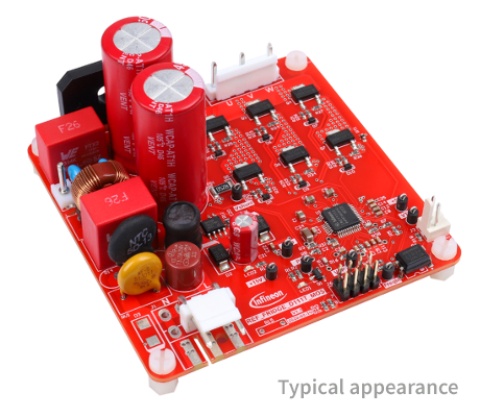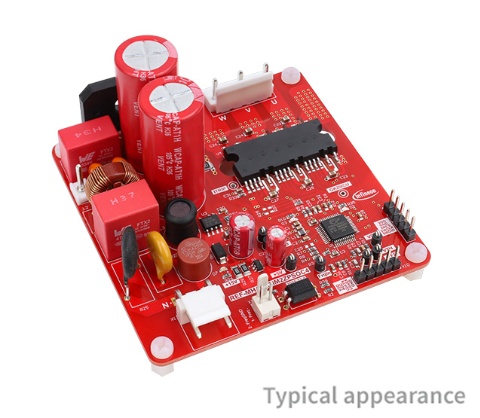 REF-MHA0K2IM2ZPSOC4 is a motor drive reference design for rotary fridge compressors with a CIPOS™ Micro 600 V, 6 A three-phase intelligent power module (IM231-L6S1B), a PSoC 4100S controller (CY8C4146AZI-S423) and a low dropout voltage regulator (TLE4294G V50)
Diagramme