KIT_XMC_DP_EXP_01
Überblick
Description:
XMC™ Digital Power Explorer Kit
The new XMC™ digital power explorer kit utilizes Infineon's industry leading XMC™ range of ARM ® Cortex ® -M microcontrollers, OptiMOS™ BSC0924NDI MOSFETs and IRS2011S high and low side drivers. The kit's power board features synchronous buck converter with on-board resistive load banks. The load banks can be switched between 10%, 55% and 100% of the maximum load, so that the transient response and the quality of the control loop under different load conditions can be tested (for example continuous conduction mode vs. discontinuous conduction mode).
The kit also includes 2 different control card options, XMC1300 control card (ARM ® Cortex ® -M0) and XMC4200 control card (ARM ® Cortex ® -M4F) with isolated on-board debugger, which allow designers to easy evaluate both XMC™ microcontroller families and make the right price/performance choice for their application. Multiple test points are provided on the power board for check ing the quality of all the relevant signals. Communication option via PMBus is provided for easy integration in more complex power management systems.
The kit was developed in collaboration with Biricha Digital Ltd. and Würth Elektronik.
Featured products
Type
Description
OPN
KIT_XMC_DP_EXP_01
XMC™ Digital Power Explorer Kit
KITXMCDPEXP01TOBO1
XMC4200-F64K256 AB
XMC1302-T038X0200 AB
ARM ® Cortex

®

-M4F/
M0 microcontroller
XMC4200F64K256ABXQSA1
XMC1302T038X0200ABXUMA1
BSC0924NDI
Dual n-channel OptiMOS™
BSC0924NDIATMA1
IRS2011S
High-side and low-side – gate driver
IRS2011SPBF
IFX1763XEJ V33
Low dropout voltage regulator
IFX1763XEJV33XUMA1
IFX90121EL V50
Fixed 5V, 500mA, 2.2 MHz step-down DC-DC converter
IFX90121ELV50XUMA1
Summary of Features:
Synchronous buck converter
2 different control card options: XMC1300 and XMC4200
High resolution PWM (150 ps) and smart analog comparators on XMC4200
On board resistive load
PMBus communication option
Benefits:
Easy entry into digital power control
Voltage mode control and peak current mode control (with slope compensation) available
Full software support
Target Applications:
Industrial DC-DC power conversion
Telecom and server DC-DC power conversion
The kit was developed in collaboration with Biricha Digital Ltd. and Würth Elektronik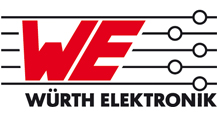 Support
Finden Sie eine Antwort auf Ihre Frage
Technical Assistance Center (TAC)
Infineon begrüßt Ihre Kommentare und Fragen.

Wenn Sie Fragen zu unseren Produkten haben, füllen Sie bitte das folgende Formular aus. Ihre Anfrage wird an einen entsprechenden Spezialisten gesendet, der so bald wie möglich eine Antwort senden wird.

Sie erhalten eine Bestätigungs-E-Mail um Ihre Adresse in unserem System zu validieren. Jede angehängte Datei in Ihrer Antwort, die uns helfen kann, Ihre Anfrage bestmöglich zu beantworten, ist willkommen.