CIRRENT™ Product Analytics
Überblick
CIRRENT™ Product Analytics Unterkategorien
Use product analytics to improve your IoT products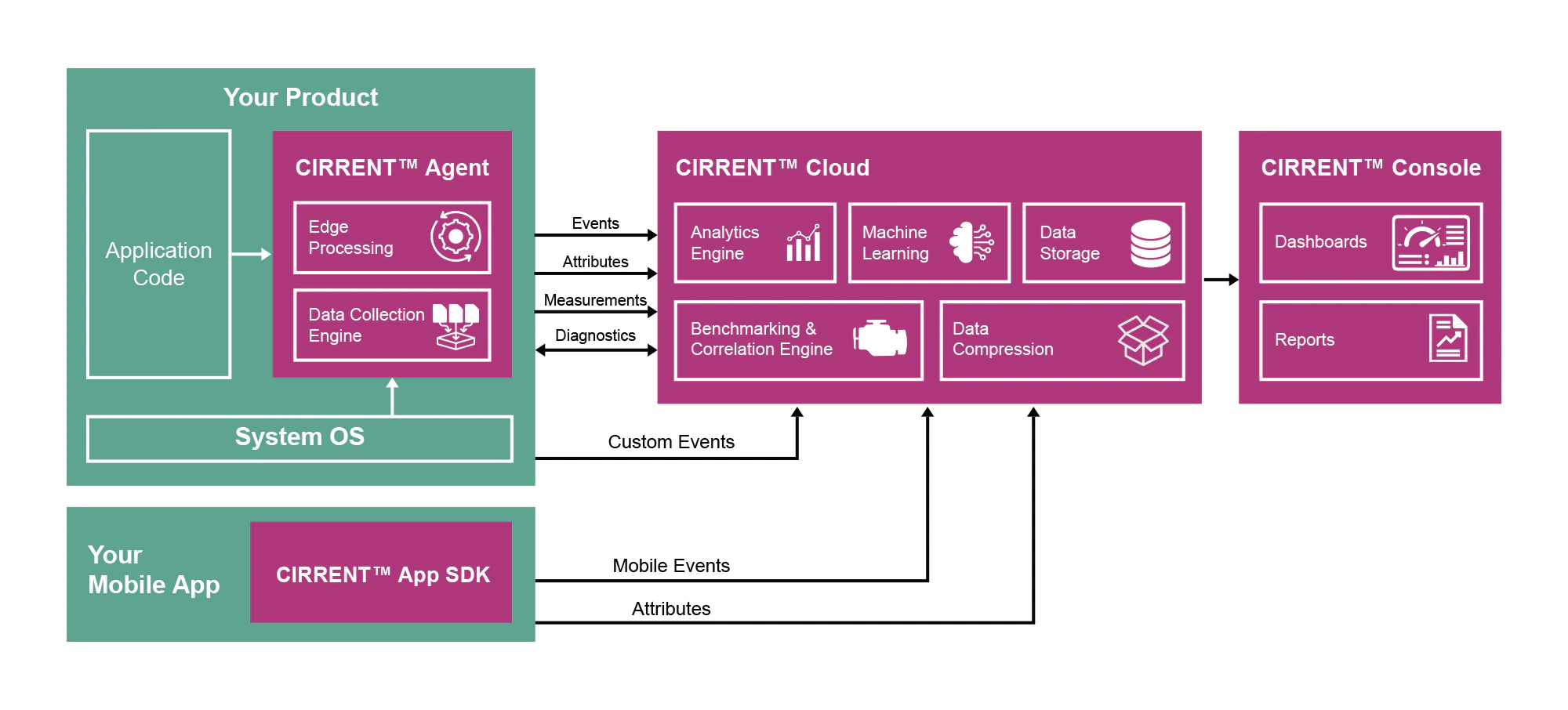 Collect and Analyze Product Performance Data at Scale
CIRRENT™ Product Analytics is a portfolio of cloud software solutions that helps your company improve performance, reliability and connectivity of IoT products. The flexible and extensive CIRRENT™ Product Analytics solutions provide actionable data and visibility into the performance of your IoT products in the field.
Fast, easy, scalable implementation that can help your product get to market faster
Troubleshoot a specific device with data-driven diagnostics
Prioritize engineering resources to fix and innovative products that affect your customers base
Visualize, analyze and deep dive into customer environments, with over 50 out-of-box attributes
CIRRENT™ Product Analytics includes two products, CIRRENT™ IoT Network Intelligence (INI) and CIRRENT™ Mobile App Intelligence (MAI), which provide data insights via a sleek, simple, easy-to-use web-based Infineon Online Software Portal allowing your team to monitor performance, make data-driven decisions, and analyze issues for your device fleet.
Highlights
Product Analytics: Product Improvement using a Data-Driven Approach
How does it work?
Collect application performance and network monitoring data
Monitor application code and system resources
25+ pre-built events and dashboard for quick start and custom events
Identify and prioritize problems
Diagnostics to get system logs
Analyze and gain deeper insights
Collect and display aggregated anonymized data
Usage, environmental, connectivity data provides insights into device issues in the field
Detailed access for root causes and troubleshoot
Improve products with data-driven insights
Use insight and analytics tools to improve the next generation of products or incrementally push new firmware to existing products
CIRRENT™ Product Analytics Offerings