Sensorfusion für autonomes Fahren
Überblick
Eine wachsende Anzahl von Umgebungssensoren wie Radar-, Kamera-, Ultraschall- und Lidar-Sensoren ermöglichen in modernden Fahrzeugen den Einsatz hoch entwickelter Fahrerassistenzsysteme (FAS) und Funktionen für autonomes Fahren. Dabei ist jeder einzelne Sensor in seinem jeweiligen Einsatzgebiet sehr begrenzt und kann nicht alle für die Sicherheitsfunktionen notwendigen Informationen zur Fahrzeugumgebung liefern. Erst die Kombination der Informationen verschiedener Sensoren (Sensorfusion) ergibt ein komplettes Umgebungsmodell – eine Grundvoraussetzung für Zuverlässigkeit und Sicherheit von Fahrerassistenzsystemen und autonomem Fahren.
Solche Sensorfusionssysteme kommen beim autonomen Fahren zum Einsatz und unterstützen dort kritische autonome Entscheidungen. Daher müssen sie höchste Sicherheitsstandards und -anforderungen erfüllen. Hier kommt Infineon mit einem breiten Portfolio an Produkten für das Design von zuverlässigen Sensorfusionssystemen ins Spiel.
Produkte
Systemdiagramm: Sensorfusion für autonomes Fahren
Infineon bietet zukunftsweisende Lösungen
Infineon verfügt über ein großes Portfolio an besonders leistungsfähigen Halbleiterlösungen für Sensorfusionsanwendungen. Hier finden Sie beispielsweise den AURIX™-Domain-Controller für autonomes Fahren, der folgende Aufgaben übernimmt:
Erstellung eines umfassenden Umgebungsmodells durch die Zusammenführung der Daten verschiedener Sensoren innerhalb und außerhalb des Fahrzeugs
Berechnung der optimalen Fahrstrategie für höchste Fahrersicherheit und maximalen Fahrkomfort
Entscheidungsfindung und Ansteuerung der Antriebselemente im Fahrzeug
Die Mikrocontroller der AURIX™-Familie erfüllen strengste Sicherheitsstandards und bieten maximale Zuverlässigkeit für sicherheitskritische Anwendungen wie das autonome Fahren. Diese Merkmale machen AURIX™ zu einer sicheren Plattform für strategische Entscheidungsprozesse und die Kommunikation mit den Antriebselementen im Fahrzeug. Unabhängig davon, wie komplex das Design Ihrer FAS-Funktion ist: Bei Infineon finden Sie ganz sicher die richtigen Halbleiter für Ihre Anforderungen.
Systemvorteile
Ermöglicht die Zusammenführung der Daten verschiedener Umgebungssensoren, wie etwa Radar-, Kamera-, Ultraschall- und Lidar-Sensoren.
Sensorfusion für komplexe FAS-Funktionen, die Daten von mehreren Sensoren benötigen, wie Kreuzungs- und Querverkehr-Assistenten (Cross Traffic Assist) sowie autonome Kollisionsvermeidung.
Da das System kritische Entscheidungen autonom trifft, ist die Implementierung sicherheitsrelevanter Funktionen und Systeme unumgänglich – hierfür ist der Hochleistungs-Mikrocontroller AURIX™ von Infineon hervorragend geeignet.
Die Entwicklung neuer und komplexer FAS-Funktionen wird vereinfacht, wenn Sie einen AURIX™-Mikroprozessor mit der Sicherheitsstromversorgung TLF35584 und dem eigens hierfür vorgesehenen Prozessor kombinieren.
Tools & Software
TriCore™ Development Tools
Eingebettete Softwarelösungen (EN)
Ready to use software packages are the basic components for todays automotive ECUs. Infineon unveils:
Supported AUTOSAR releases and devices

Complex driver for non-standardized modules (for TriCore)

ASPICE L2 (AURIX TC3xx)

› AUTOSAR BSW suite via partners:

ARCCORE, Elektrobit, ETAS, KPIT, Mentor Automotive, Vector

› Delivery packages include:

source code, user manual, Tresos configuration tool

› ASIL-D process to ensure freedom from interference in memory
AUTOSAR is a standardized automotive software architecture to establish the reuse of software within the automotive area. This is the baseline for enabling a transition from an ECU specific software development to an application oriented approach.
Infineon provides MC-ISAR low-level drivers based on the AUTOSAR MCAL layer. With the MC-ISAR AUTOSAR drivers a system supplier can use one set of standardized basic software drivers over different applications within one configuration tool. By developing MC-ISAR in house at Infineon this enables efficient and optimized drivers. A CMM level 3 certified process is applied for the MC-ISAR drivers.
The complete AUTOSAR suite is provided in close cooperation with software partners which allow to reuse their long term software experience. Thus an optimized AUTOSAR software bundle is available.

Access to the microcontroller hardware is routed through the Microcontroller Abstraction Layer. The MCAL layer ensures a standard interface and controls the microcontroller peripherals. Standardized components are
Basic AUTOSAR package MC-ISAR:

MCU (Microcontroller Unit) driver: provides services for basic microcontroller initialization, power down functionality, reset and microcontroller specific functions
WDG (Watchdog) driver: provides services for initialization, changing the operation mode and triggering the watchdog
GPT (General Purpose Timer) driver: uses the hardware timer channels of the general-purpose timer unit
SPI handler/driver: provides services for reading from and writing to devices connected via SPI busses (e.g. EEPROM, Watchdog, I/O ASICs).
PORT driver: provides the service for initializing the whole PORT structure of the microcontroller. The DIO driver works on pins and ports which are configured by the PORT driver.
DIO driver: provides services for reading and writing to/from DIO channels (pins), DIO ports, DIO channel groups
ICU (Input Capture Unit) driver: for demodulation of a PWM signal, counting pulses, measuring of frequency and duty cycle, generating simple interrupts and also wakeup interrupts
PWM (Pulse Width Modulation) driver: generates pulses with variable pulse width. It allows the selection of the duty cycle and the signal period time.
ADC (Analogue Digital Converter) driver: provides services to start and stop a conversion respectively to enable and disable the trigger source for a conversion.

MC-ISAR COM package:

CAN driver: provides services for CAN transmissions
CanTrcv CAN transceiver driver: provides services to control the transceiver hardware which detects electrical malfunctions, supports power supply control and wake up via the bus.
LIN driver: applies to LIN 2.0 master nodes

MC-ISAR MEM package:

FLASH driver: provides services for reading, writing and erasing flash memory and handling write / erase protection
FEE driver: provides services for the Flash EEPROM Emulation

In addition to standardized modules AUTOSAR provides the possibility of complex driver for non-standardized hardware module. To efficiently exploit the hardware MCAL Complex Drivers are an essential component for hardware abstraction.

MC-ISAR MCAL CD (MCAL Complex Driver) package:

UART driver: provides services for handling the UART communication
MEMCeck driver: handles the CRC module
FADC (Fast Analogue Digital Converter) driver: provides services for the Fast ADC module
Additional driver for non standardized modules are available
Videos
Trainings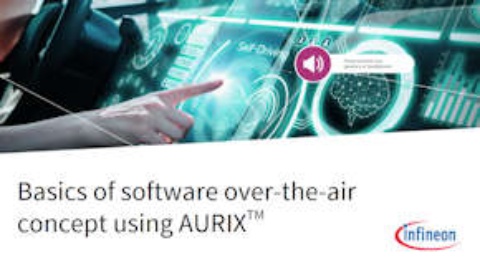 Lerninhalte:
Warum sind für bestimmte Systeme häufige Updates erforderlich, wie erfolgen diese, und wie bleiben Automotive-Systeme auch bei der Aktualisierung sicher?
Wie unterstützen Mikrocontroller der AURIX™-Produktfamilie Software-Updates "Over the Air"?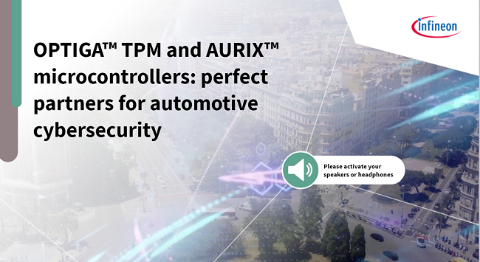 Lerninhalte:
Wie lassen sich häufig vorkommende Bedrohungen für die Sicherheit von modernen Fahrzeugen erkennen?
Wie kann das OPTIGA™-TPM dazu beitragen, ein hohes Sicherheitsniveau für Automotive-Systeme und ihren Einsatz in verschiedenen Anwendungsfällen uns in unterschiedlichen Host-Umgebungen zu erreichen?