综述
The unique combination of low conduction losses of 1.85 V (Vcesat) and lowest switching losses.
The 1200 V TRENCHSTOP™ IGBT6 is designed to meet requirements of high efficiency, lowest conduction and switching losses in hard switching and resonant topologies operating at switching frequencies above 15 kHz. The 1200 V TRENCHSTOP™ IGBT 6 is released in 2 product families – low conduction losses optimized S6 series and improved switching losses H6 series.
IGBT6 S6 features low conduction losses of 1.85 V collector-emitter saturation voltage VCE(sat) combined with low switching losses of the HighSpeed 3 H3 series.
IGBT6 H6 is optimized for low switching losses, which provides ~15 percent lower total switching losses when compared to predecessor generation H3.
Very soft, fast recovery anti-parallel emitter controlled diode is optimized for fast recovery while still maintaining a high level of softness complementing to an excellent EMI behavior. The positive temperature coefficient allows for easy and reliable device paralleling. Very good RG controllability allows adjustment of IGBT switching speed to the requirements of applica­tion.
Other product highlights that might also be of interest to you
亮点
The 1200 V TRENCHSTOP™ IGBT 6 was developed as an easy plug & play replacement for predecessor 1200 V HighSpeed3 H3 IGBT series for an efficiency improvement without any change to the board design. The product portfolio of the 1200 V TRENCHSTOP™ IGBT6 also offers the highest current 75A diode co-packed in unique packages TO-247PLUS 3pin and low switching losses Kelvin Emitter TO-247PLUS 4pin package.
Features
Benefits

Low conduction losses with 1.85 V (VCEsat) for S6 series
Best combination of switching and conduction losses for switching frequency 15 – 40 kHz
High RG controllability
Low EM
Full rated, robust freewheeling diode

Easy, plug & play replacement of predecessor HighSpeed3 H3 IGBT
0.15% system efficiency improvement when changing from H3 to S6 in TO-247-31
0.20% system efficiency improvement when changing from H3 to S6 in TO-247PLUS 4pin1
1 defined by application test in 3-phase T-type converter
1200 V TRENCHSTOP™ IGBT6 Portfolio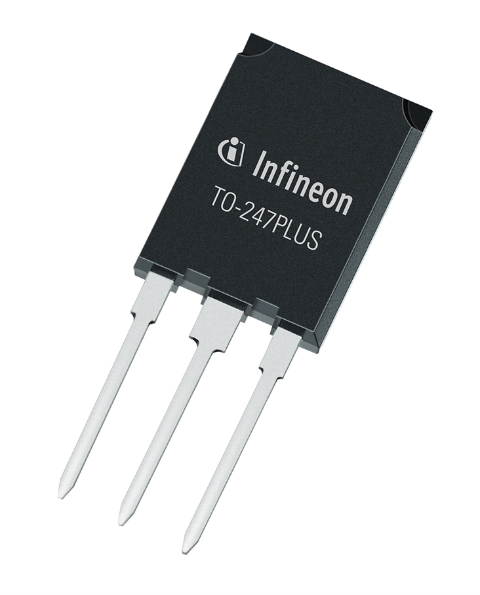 TO-247PLUS 3pin for 1200 V IGBT
Bigger active chip area of the TO-247PLUS package can accommodate up to 75 A IGBT with 75 A diode in TO-247 footprint. Higher power density of TO-247PLUS can be used to reduce paralleling, increase system power density or system power output.
TO-247PLUS 4pin for 1200 V IGBT
The 4th pin know as Kelvin emitter terminal, bypasses the emitter lead inductance on the gate control loop, enhancing the IGBT's switching speed and decreasing the switching energy.
This might also interest you