Radiation Hardened & High Reliability Memories
综述
Radiation hardened & high reliability memories that perform in the harshest environments
Radiation Hardened & High Reliability Memories 子类别
Aerospace and defense platforms require reliable, secure and robust memory solutions capable of meeting strict performance and environmental metrices. These compute-intensive applications put increasing demands on memory performance and density to handle the large amounts of data sourced from multiple sensors and processor nodes.
Quality, Reliability, Longevity Delivered
Infineon Aerospace and Defense products adhere to the most stringent standards in the industry. Dedicated process flows allow these products to meet or exceed QML-Q and QML-V certifications. Proprietary manufacturing processes ensure zero-defect products with long lifecycles based on mature and reliable process technologies. Infineons' Lifecycle Management Programs ensure the industry's most trustworthy, long-term products support.
培训
After this course you will be aware of the space market trends that drive our product roadmap and be familiar with Infineon's space memory portfolio
Be aware of the defense market trends that drive our product roadmap
Understand the key applications and use cases for our space memories; and know who are target customers and ecosystem partners are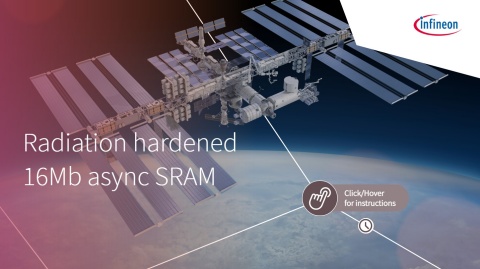 Be familiar with the newest memory in our rad-hard fast asynchronous SRAM family
Understand our product features, applications, and benefits; Be able to position our products against the competition