Precision Illumination Signal Modulation (PrISM)
综述
General Description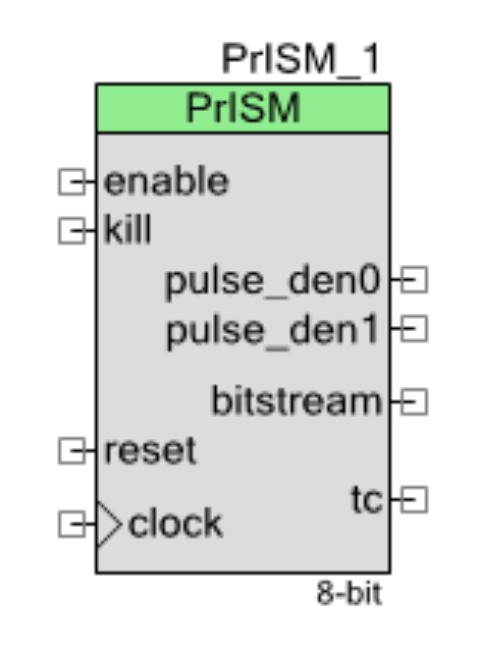 The Precision Illumination Signal Modulation (PrISM) component uses a linear feedback shift register (LFSR) to generate a pseudo random sequence. The sequence outputs a pseudo random bit stream, as well as up to two user-adjustable pseudo random pulse densities. The pulse densities may range from 0 to 100 percent.
Programmable flicker-free dimming resolution from 2 to 32 bit
Two pulse density outputs
Programmable output signal density
Serial output bit stream
Continuous run mode
User-configurable sequence start value
Standard or custom polynomials provided for all sequence lengths
Kill input disables pulse density outputs and forces them low
Enable input provides synchronized operation with other components
Reset input allows restart at sequence start value for synchronization with other components
Terminal Count Output for 8-, 16-, 24-, and 32-bit sequence lengths.