We are sincere in our social responsibility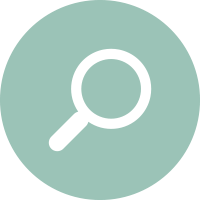 At a glance
Act in a sustainable and environmentally conscious manner
Assume responsibility for our social environment
Comply with the general conditions for social commitment
We are committed to sustainability, quality and product safety
Infineon assumes its responsibility for the economic, environmental and social needs of current and future generations and is committed to acting in a sustainable manner. We therefore attach particular importance to constantly controlling and improving the quality of our products. We expect our employees to deal responsibly with potential risks and to report them to their manager.
We protect our environment
Preserving our natural resources is an integral part of our corporate strategy. We make life easier, safer and greener – with technology that achieves more, consumes less and is accessible to everyone. The development of energy-efficient technologies and products is a core element of our efforts to help conserve resources. In our individual actions, too, we are obliged to consider the effects on the environment and avoid possible burdens on the environment or reduce them to an acceptable minimum.
We show social commitment
Infineon believes responsible corporate governance also includes social commitment (corporate citizenship). We therefore support selected non-profit institutions and initiatives in the following fields:
Environmental protection and sustainability
Disaster relief
Technical and scientific education of future generations and
Social needs at the Infineon sites
through monetary and non-monetary donations and sponsorship.
We do not make donations in the expectation of a service or a decision in our favor or as a quid pro quo for such a decision. Every donation and sponsorship is subject to a transparent approval process. More detailed regulations can be found in the Global Rule "Corporate Citizenship".
Infineon, in principle, makes no donations to political parties, politicians or political organizations.