We treat each other with respect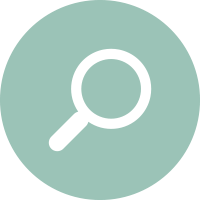 At a glance
Observe human rights
Practice and set an example for a culture of respect
Lead by example
Respect employee representative bodies
Promote preventive healthcare and work safety
We observe and protect human rights and basic social rights
We are especially committed to respecting and protecting human rights and have undertaken to uphold the principles of the United Nations Global Compact in relation to human rights, labor standards, the environment and anti-corruption.
the protection against discrimination in selection, hiring, occupation and promotion of employees
the right to form employee representative bodies
the rejection of child labor and any form of forced labor
We abide by local statutory requirements and grant in particular the following in accordance with regional conditions:
fair pay and fringe benefits
reasonable working hours
paid vacation
We comply with the regulations on the legal minimum age and the special protective regulations for employment of minors.
We promote an employee culture of openness and respect
Mutual respect should be at the core of our collaboration. Employees from 90 countries work at Infineon. This diversity sets us apart and makes Infineon a successful international company.
No one may be personally attacked, disadvantaged, harassed or excluded because of his or her ethnic origin, skin color, nationality, faith, ideology, gender, age, disability, marital status, union or political affiliation, appearance, sexual identity or orientation. We take decisive action against any form of discrimination, sexual harassment, physical violence, physical coercion or verbal abuse.
Professionalism and performance are possible only in a working climate founded on respect, trust, tolerance and fairness. Bullying is not tolerated at Infineon.
In personnel decisions such as selection, hiring, promotion, change of job, compensation and training of our employees, we are guided by the principle of equal opportunity and criteria such as qualification and performance.
We lead by example
We want to create an environment that opens up personal and professional prospects for our employees. Our leadership style should empower employees to achieve outstanding performance and results. We therefore expect our managers to behave as role models. They should give guidance through their performance, openness and social skills and ensure a good working atmosphere.
Superiors place trust in their employees and give them as much personal responsibility and freedom as possible. They set clear, ambitious, yet realistic objectives, acknowledge their employees' achievements and provide freedom for ideas and innovations. As part of their management duties, they prevent unacceptable conduct and are responsible for ensuring there are no violations of the regulations that could have been avoided by due care and supervision within their sphere of responsibility.
We value employee representative bodies
We respect and acknowledge the right of employees to form representative bodies to conduct collective bargaining negotiations on working conditions. The management at the locations and the employee representative bodies must work together closely in a spirit of trust. This is the basis for a constructive and cooperative dialog, with the aim of achieving a fair balance of interests.
Even in the event of disputes, we still strive to maintain a sustainable working relationship.
We promote health and safety at work
Ensuring safety at work and promoting and preserving the health of employees are key objectives of the company. By means of continuous improvements in the working environment as well as through diverse prevention and healthcare campaigns, we help to achieve these goals.
We believe strengthening personal health literacy is an opportunity for everyone since it also helps us maintain our performance and work satisfaction. Health and work safety can be significantly influenced by employees' personal behavior – every one is obliged to avoid risks to their own health by acting prudently, and to report shortcomings or gaps in work safety to their manager.
We also organize our working environment in such a way that a good work-life balance can be achieved.